Powered By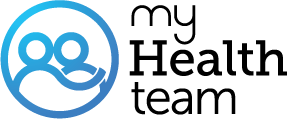 Real members of MyDepressionTeam have posted questions and answers that support our community guidelines, and should not be taken as medical advice. Looking for the latest medically reviewed content by doctors and experts?
Visit our resource section.
How Do You Upload Or Delete Photos And Should They Be Under Pinned? Mixed Up

Hi D.,😃 1) Go to an empty data entry rectangle and press on that to widen it so that it will show the pictures of the camera, the GIF, and the Smile. .
2) Press on the camera picture to enable you to upload a picture. . .

3) Press on the picture to upload it to MDT, OK?! .
My best peace, love, and good vibes to ya, D.,.
Cool Cat. . .
Sorry my dear can't help with this as yet to figure it out myself.
I upload and delete on a regular basis. I don't think I could explain it.... let me try. Ok courtesy of JFK library (copy right acknowledgement) - I just clicked camera icon and went to picture file and opened and it uploaded; in a little while I will click photo and delete it - I think it is simple. The other thing to remember is to erase downloads files etc. and occasional empty your recycle bin otherwise all of the info is in the computer your using - I have worked off a public computer most of the time since fall of 2017 so I had to teach myself all the ins and outs of protecting HIPPA.
You would ask websire
Or delete account to start over.
You could follow your feed back in time to when you posted and try to edit/deleye
Sorry. That's way beyond this old gal!
Join today!
Start meeting others who understand