Powered By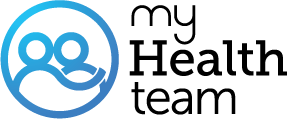 Real members of MyDepressionTeam have posted questions and answers that support our community guidelines, and should not be taken as medical advice. Looking for the latest medically reviewed content by doctors and experts?
Visit our resource section.
Trouble Sleeping

I've have trouble sleeping staying asleep most night only three hrs sleep. Any hints get good night rest
I take doxepin it's a non narcotic antidepressant that is sometimes used for sleep about 50 to 75 mg and I'm usually out for 4 to 8 hours and there's no hangover
I try stop watching about two hours before I go to bed. I switch off computer and cell
Im on 150 trazodone it works wonders
I first try klonopin. If it doesn't work a low dose of Trazodone.
Also don't use your computer, iPad before going to sleep.
I use a medicine called doxepin to help me sleep. I take about 50 to 75 mg a night and I sleep about 6 to 8 hours a night unless I'm manic like last night then I don't sleep at all
Join today!
Start meeting others who understand