Powered By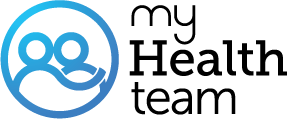 A MyDepressionTeam Member
Why am I on an anti psychotic for Dysthymia??? I'm getting so I don't trust my shrinks!
I have been taking Seroquel for the past 5 years and it has helped me considerably better than any other meds I have used. I have uncontrollable outbursts of anger and aggressiveness towards others and this med has helped me maintain my composure when interacting with others. I agree with Michelle the combination of the 2 meds works for me so I have stayed with it. Not everything works for everybody that's why there are so many different medications doctors chose from based on symptoms and behaviours. I wish you the best, I hope the medications works for you as well as it has for me.
I found that all my initial psychiatrist wanted to do was pump drugs into me and when they "didn't work" increase the dose until I was at maximum dose then bring me back down and either change meds or add more in. I have not been on the drugs you are talking about but I have been in a very bad place for a long time. I have tried to commit suicide a few times. I have now switched to a new doctor who is into natural therapies-the first thing he did (with his treatment each week) was slowly take me off my meds. It wasn't easy but I did it...I still see him and still some days do not want to live anymore but he has helped me with strategies and ways to cope without all the meds. I hope this helps. 😊
I take an anti psychotic (Seroquel) just so I can sleep well at night. A year ago I was taking Abilify to treat my depression and anxiety, but it didn't work for me. I, as a nurse, took a lot of offense at first to being prescribed an anti psychotic. But my doctor helped me see that the antipsychotic/antidepressant combination can be very beneficial in treating depression. Lots of studies have been done and I read some of them. I agree that the best thing to do is talk with your doctor very honestly about it and see if he can't make some changes for you.
Some anti psychotic drugs are often used off label to treat depression & anxiety, this is not uncommon, if you have any concerns I suggest you speak to your shrink rationally and calmly about this, I don't think there is any reason to distrust your shrink, they sound like their trying to help you, never look a gift horse in the mouth, if the anti psychotic drug is helping ease your symptoms, there is no real reason to question it, don't take this the wrong way, but it sounds like you may be suffering slightly with a little paranoia, due to the stigma attached to the word psychotic, instead of embracing the positive effect the medication may be having on your symptoms, maybe this is something you could confide in your shrink? *hugs* I really hope this eases some of your fears, I'm hoping that this will help you to keep taking your meds and talk to your care team about your fears xxx
Join today!
Start meeting others who understand