Powered By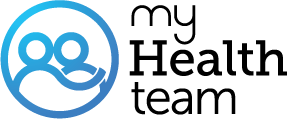 A MyDepressionTeam Member
May dr says I have signs of ADHD but doesn't want to put me on anything because he said it will make my anxiety worse. Has anyone else experienced this?
Good luck! I will be praying for you!
What harm would be to try for a month and see if it works for you?
Get a 2nd opinion!
My Dr knows I have a drug history in my past. I was addicted to prescription pain pills for years. I have been off of them - and alcohol for almost 6 years now.
My doctor is like my father. He judges me by my past - not my future! So, I recently switched!
I'm sure my Dr won't let me try it. Both of my daughters and their mom, my ex of 20 years, are all 3 on adderall. My baby girl had neon it since about her sophomore year of high school. She gives me some about twice a month. It's the only time the whole month I feel motivated and focused!
@A MyDepressionTeam Member: Glad you feel you are able to have a choice dealing with your depression & Dr. No one knows your depression better than you! Hope you get the relief you need!!
My dr agreed to let kw try adderoll!!! Thank you all for your input cause it gave me the confidence to push the subject further!
Hi, 'm sorry it took so long for me to answer you. I'm on Concerta 72mg because I have ADHD real bad. A psychiatrist prescribed it to me and I have never been sorry for taking it.The 1st few day were dififcult for I was very nauseous and I had a slight headache, my appetite was almost gone and I was frustrated because I could not immediately recognize the difference the meds made. But within 2 weeks or so, I started feeling better. Because of the change in appetite, I used the oppertunity to loose 54kg of weight in 1 year. This alone lessened my axiety, for being overweight is very demoralizing and therefore causes anxiety. Ask your GP to refer you to a psychiatrist and ask about the side-effects so that you can prepare yourself, should you decide to take the meds. I had to choose between living a productive, fairly normal life and take my meds or living a chaotic life in a chaotic house because I couldn't cope with ADHD on my own and i couldn't organize myself, my life or my house. Take care of yourself
@ HeidiMaggott: Oh man! Vyvanse is the same but very expensive vs. Adderall. I have been on this also & worked well for me. You''ll figure it out!
@A MyDepressionTeam Member unfortunately Adderall isnt available in south africa
@A MyDepressionTeam Member: Adderall has helped my anxiety. I feel the best since adding this medication. You need to be able to talk to your psychiatrist & maybe let you try it. It is a very addictive medication and is considered a "controlled" substance. You physically have to pick up the script at your Drs. office. It can't be sent via computer.
Join today!
Start meeting others who understand